While staying in a caravan in November, might not seem the most obvious choice for a weekend break. We took up the challenge and went to visit the Sandy Balls Holiday Village in Hampshire. As it turns out, it's a great place for families to stay all year round.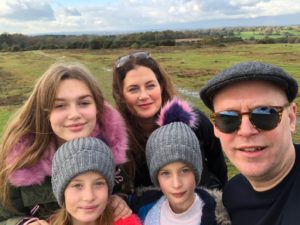 We set off with our three kids on an autumnal Friday afternoon to Sandy Balls, which is in the heart of the New Forest. Despite the mild merriment about the name of our destination and Friday traffic, we got to the holiday village in the early evening. The children even enjoyed the journey. We saw lots of wild horses and donkeys grazing by the side of the road.
When we arrived, we were greeted by cheerful check-in staff and were given a map to our comfort caravan that sleeps six. We didn't even need to visit the onsite Village Store, as we already had a fully stocked fridge for breakfast the next day, a great option to choose if you are arriving late. There is also a wide range of accommodation to choose from, including camping pods, safari tents and luxury lodges with hot tubs.
You are given a handy guide to what is going on over the weekend. Our first stop was the Woodside Inn for a drink, which has lots of entertainment most nights of the week. We dropped in on a very excitable bunch of under-8s having a dance off and then story time. Food is served all day during the weekends and is a real mix of traditional pub grub.
If you fancy a quieter meal, you can go to Aubrey's, their restaurant, which sells a variety of delicious dishes including everyone's favourite, pizza! Both eateries have a takeaway service too.
The next morning, we woke up to blissful silence, surrounded by trees. The kids convinced us to have an early morning swim in the fantastic heated indoor pool, which includes a jacuzzi and sauna.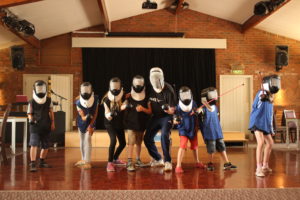 We wandered past little ones taking Alpacas for a walk, which is one of the many exciting activities you can sign your kids up for during the day. Other options include Nerf wars, archery; fencing; forest caching; pond dipping; woodland survival; and laser clay shooting. There are also lots of arts and crafts activities.
We opted to go for a long walk; you can buy suggested cycle and walking routes in the bike hire shop (where you can hire bikes for the whole family). We did an amazing 10km walk along Hampton Ridge, towards the highest point of the New Forest, which had breathtaking views and lots of wild ponies basking in the occasional sunshine.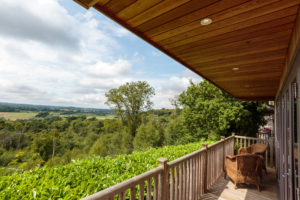 If you like lots of activities and fun for the kids, Sandy Balls is a great option for a holiday or short break. But it is also perfect for families that prefer being in nature and the quieter life too.
To find out more click here
Families with children under-5 can book a mid-week break with prices starting at £142 for a family of four.